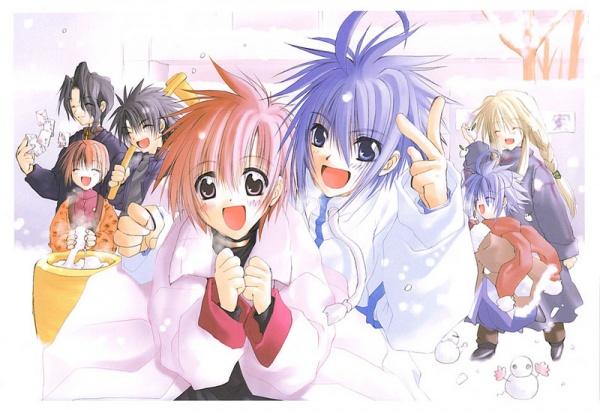 Mou Matte is a spin off of the Sukisyo games.
Mou Matte takes place some time in between Rain and White Flower. The player now controls Gaku Ichikawa, one of Sora's friends who worked in the Chemistry Lab. Gaku must now choose whether to continue his relationship with Kai Nagase or start a new one with Ren Shiina. Depending on the player's choice, Gaku may end up with Ren Shiina, Kai Nagase, or Fuuta Kitamura.
Of the original cast, only Gaku Ichikawa, Kai Nagase, Ren Shiina, Fuuta Kitamura, Kai Nanami, Nakahara, and Yoshihiro Hano make appearances. Most of the main cast from the previous Sukisyo games are visibly absent, including Sora Hashiba and Sunao Fujimori.